Membership & Professional Standards Committee (MPSC)
MPSC resources
Explore Board reports and community updates about key topics.
MPSC resources
The OPTN Membership and Professional Standards Committee (MPSC) is an operating committee of the OPTN. The MPSC maintains membership criteria and monitors OPTN member compliance with OPTN membership criteria, OPTN bylaws and policies, and the OPTN Final Rule. The MPSC takes action or makes recommendations for further action to the OPTN Board of Directors as needed.
The MPSC, through peer review:
Reviews events identified as presenting a risk to patient safety, public health or the integrity of the OPTN.
Evaluates and supports OPTN members by providing feedback on and recommendations to improve members' performance, compliance, and quality systems.
Reviews applications for membership in the OPTN, approval of designated transplant programs, and changes in OPTN member key personnel.
The MPSC also:
Identifies opportunities for transplant community education to improve patient safety and safeguard the integrity of the transplant system, often through dissemination of successful examples of membership engagement and sharing of best practices.
Develops bylaws and policies related to membership criteria or the oversight responsibilities of the MPSC that align with the OPTN mission to maximize organ supply, provide efficient and safe care, and provide equitable access to transplantation.
Current Projects
Review
Board approved and pending implementation
Implemented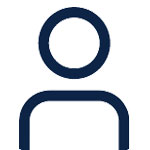 Chair
Dr. Zoe A Stewart Lewis
University Hospitals of Cleveland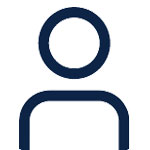 Vice Chair
Dr. Scott A Lindberg
Houston Methodist Hospital
Liaison
Sally H Aungier
UNOS Employee
| Members | Organization | Position | End Term Date |
| --- | --- | --- | --- |
| Dr. Maher A Baz | Mayo Clinic Hospital Florida | At Large | 6/30/2024 |
| Dr. Alan D Betensley | Northwestern Memorial Hospital | At Large | 6/30/2024 |
| Dr. James S Bowman | Division of Transplantation, HHS | Ex Officio (non voting) | 6/30/2024 |
| Ms. Kristine I Browning | LifeGift Organ Donation Center | At Large | 6/30/2025 |
| Dr. Anil Chandraker | Brigham and Women's Hospital | At Large | 6/30/2024 |
| Dr. Hannah Z Copeland | Lutheran Hospital of Fort Wayne | At Large | 6/30/2025 |
| Ms. Shannon M Dunne | Division of Transplantation, HHS | Ex Officio (non voting) | 6/30/2024 |
| Mr. Chad E Ezzell | Louisiana Organ Procurement Agency | At Large | 6/30/2025 |
| Dr. Robert J Fontana | University of Michigan Medical Center | At Large | 6/30/2024 |
| Dr. Richard N Formica | Yale New Haven Hospital | Ex Officio (non voting) | 6/30/2024 |
| Dr. Roshan P George | Children's Healthcare of Atlanta at Egleston | At Large | 6/30/2025 |
| Adrienne J Goodrich-Doctor | Division of Transplantation, HHS | Ex Officio (non voting) | 6/30/2024 |
| Dr. Darla K Granger | Ascension St. John Hospital | Region 10 Representative | 6/30/2025 |
| Dr. Lafaine M Grant | UT Southwestern Medical Center/William P. Clements Jr. University Hospital | At Large | 6/30/2024 |
| Dr. Dipankar Gupta | UF Health Shands Hospital | At Large | 6/30/2025 |
| Dr. Shelley A Hall | Baylor University Medical Center | Region 4 Representative | 6/30/2025 |
| Dr. Robert C Harland | Banner University Medical Center-Tucson | Region 5 Representative | 6/30/2024 |
| Mr. Richard D Hasz | Gift of Life Donor Program | At Large | 6/30/2025 |
| Mr. Kyle R Herber | Live On Nebraska | At Large | 6/30/2024 |
| Ms. Victoria A Hunter | The Nebraska Medical Center | At Large | 6/30/2024 |
| Michelle M James | University of Minnesota Medical Center, Fairview | Region 7 Representative | 6/30/2025 |
| Dr. Peter T Kennealey | University of Colorado Hospital/Health Science Center | At Large | 6/30/2024 |
| Dr. Catherine E Kling | University of Washington Medical Center | Region 6 Representative | 6/30/2024 |
| Dr. Peter N Lalli | Immunology Laboratory at Carolinas Medical Center | At Large | 6/30/2025 |
| Dr. Raymond C Lee | Keck Hospital of USC | At Large | 6/30/2025 |
| Dr. Marilyn E Levi | Division of Transplantation, HHS | Ex Officio (non voting) | 6/30/2024 |
| Ms. Carolyn Light | University of California San Francisco Medical Center | At Large | 6/30/2024 |
| Ms. Melinda J Locklear | HonorBridge | At Large | 6/30/2024 |
| Dr. Maricar F Malinis | Yale New Haven Hospital | At Large | 6/30/2025 |
| Dr. Amit K Mathur | Mayo Clinic Hospital Arizona | At Large | 6/30/2024 |
| Mr. Christopher J McLaughlin | Division of Transplantation, HHS | Ex Officio (non voting) | 6/30/2025 |
| Deborah McRann | Infinite Legacy | Region 2 Representative | 6/30/2025 |
| Nancy W Metzler | Strong Memorial Hospital, University of Rochester Medical Center | Region 9 Representative | 6/30/2024 |
| Dr. Saeed Mohammad | Vanderbilt University Medical Center | At Large | 6/30/2025 |
| Arjun U Naik | Division of Transplantation, HHS | Ex Officio (non voting) | 6/30/2024 |
| Ms. Regina Palke | LifeLink of Florida | At Large | 6/30/2024 |
| Dr. Martha Pavlakis | Beth Israel Deaconess Medical Center | Region 1 Representative | 6/30/2025 |
| Kala Rochelle | Division of Transplantation, HHS | Ex Officio (non voting) | 6/30/2025 |
| Dr. Deirdre L Sawinski | New York-Presbyterian Hospital/Weill Cornell Medical Center | At Large | 6/30/2025 |
| Dr. Malay B Shah | University of Kentucky Medical Center | Region 11 Representative | 6/30/2025 |
| Dr. J. David Vega | Emory University Hospital | Region 3 Representative | 6/30/2024 |
| Dr. Mark R Wakefield | University of Missouri Hospital and Clinics | Region 8 Representative | 6/30/2025 |
| Ms. Candy L Wells | LifeCenter Northwest | At Large | 6/30/2024 |
| Dr. James J Yun | The Cleveland Clinic Foundation | At Large | 6/30/2025 |