OPTN meetings
Learn more about OPTN meetings that help shape OPTN policies to continuously improve the nation's transplant system.
Committee meetings
Visit the event calendar page to view upcoming committee meetings.
Regional meetings
Regional meetings are open to the public and are held twice each year during the winter and summer public comment periods. Regional meetings are an opportunity to influence policy proposals, prepare for upcoming changes, and hear perspectives from the transplant community about improvements to organ allocation.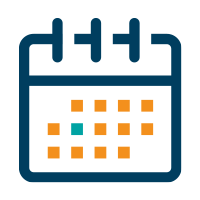 Register for a regional meeting
To register, click on your region below:
Region 1:
Monday, August 29, 2022 – Worcester, MA
Region 2:
Tuesday, August 16, 2022 – Newark, NJ
Region 3:
Wednesday, August 31, 2022 – Atlanta, GA
Region 4:
Thursday, August 11, 2022 – Oklahoma City, OK
Region 5:
Thursday, August 25, 2022 – Las Vegas, NV
Region 6:
Friday, September 9, 2022 – Seattle, WA
Learn more about what you can expect at regional meetings.