Improving organ usage and placement efficiency
The Expeditious task force
In September 2023, the OPTN Board of Directors created an OPTN task force to study and make recommendations on ways to increase the number of donated organs used for transplant and to increase the efficiency of the organ placement process. The task force is named Expeditious: Organ Usage through Placement Efficiency. The name was chosen to convey boldness and efficiency in the group's work.
The task force will review a number of recommendations and studies already performed in the realm of process improvement and efficiency. It will also actively solicit feedback from the donation and transplant clinician community, as well as from people with personal experience with donation or transplantation.
The task force will bring the results of its deliberations, and any recommendations for action steps, to the OPTN Board of Directors or the OPTN Executive Committee. Any potential policy actions will be referred to the appropriate OPTN committee(s) according to the policy development process.
For additional information, e-mail Expeditious@unos.org.
About the task force
Task force members represent key constituencies, including transplant recipients as well as clinicians and professionals involved in organ donation and transplantation.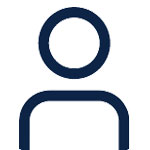 Co-Chair
Dr. Alden M Doyle
University of Virginia Health Sciences Center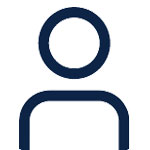 Co-Chair
Mr. David L Marshman
LifeLink of Florida
Liaison
Ann-Marie K Leary
UNOS Employee
| Members | Organization | Position | End Term Date |
| --- | --- | --- | --- |
| Woodlhey Ambroise | LifeGift Organ Donation Center | At Large | 6/30/2024 |
| Dr. Marie Budev | The Cleveland Clinic Foundation | At Large | 6/30/2024 |
| Ms. Laura L Butler | Montefiore Medical Center | At Large | 6/30/2024 |
| Mr. J. Kevin Cmunt | General Public Region 7 | At Large | 6/30/2024 |
| Mr. Christopher C Curran | New England Organ Bank | At Large | 6/30/2024 |
| Ms. Donna Dickt | NATCO, The Organization for Transplant Professionals | At Large | 6/30/2024 |
| Dr. Richard N Formica | Yale New Haven Hospital | Advisor (non-voting) | 6/30/2024 |
| Dr. Matthew G Hartwig | Duke University Hospital | At Large | 6/30/2024 |
| Mr. Kyle R Herber | Live On Nebraska | At Large | 6/30/2024 |
| Ms. Valinda L Jones | Memorial Hermann Hospital, University of Texas at Houston | Advisor (non-voting) | 6/30/2024 |
| Dr. Dean Y Kim | Children's Hospital of Michigan | At Large | 6/30/2024 |
| Dr. Catherine E Kling | University of Washington Medical Center | At Large | 6/30/2024 |
| Dr. Michael D Kwan | Methodist Specialty and Transplant Hospital | At Large | 6/30/2024 |
| Kenny J Laferriere | New England Organ Bank | At Large | 6/30/2024 |
| Dr. Dianne LaPointe Rudow | Mount Sinai Medical Center | Advisor (non-voting) | 6/30/2024 |
| Jennifer Lau | Transplant Families | At Large | 6/30/2024 |
| Kevin J Lee | Mid-America Transplant Services | At Large | 6/30/2024 |
| Dr. Deborah J Levine | Stanford Health Care | At Large | 6/30/2024 |
| Dr. Matthew H Levine | Hospital of the University of Pennsylvania | At Large | 6/30/2024 |
| Jeffrey Lucas | General Public Region 11 | At Large | 6/30/2024 |
| Mr. Barry Massa | LifeCenter Organ Donor Network | At Large | 6/30/2024 |
| Ms. Virginia(Ginny) T McBride | OurLegacy | At Large | 6/30/2024 |
| Ms. Colleen McCarthy | Versiti Wisconsin, Inc | At Large | 6/30/2024 |
| Ms. Jennifer E Milton | University Hospital, University of Texas Health Science Center | At Large | 6/30/2024 |
| Dr. Silas P Norman | University of Michigan Medical Center | At Large | 6/30/2024 |
| Mr. James E Pittman | General Public Region 11 | At Large | 6/30/2024 |
| Ms. Christine Radolovic | Gift of Life Donor Program | At Large | 6/30/2024 |
| Dr. Lloyd E Ratner | NY Presbyterian Hospital/Columbia Univ. Medical Center | At Large | 6/30/2024 |
| Dr. Jason A Rolls | Christiana Care Health Services | At Large | 6/30/2024 |
| Dr. Marc G Schecter | UF Health Shands Hospital | At Large | 6/30/2024 |
| Dr. Jesse Schold | University of Colorado Hospital/Health Science Center | At Large | 6/30/2024 |
| Dr. Marty T Sellers | Tennessee Donor Services | At Large | 6/30/2024 |
| Marcus Simon | General Public Region 11 | At Large | 6/30/2024 |
| Ms. Lisa M Stocks | OneLegacy | At Large | 6/30/2024 |
| George Surratt | Platform Quality Director, Medical Solutions Division, 3M (Retired) | At Large | 6/30/2024 |
| Dr. Nicole A Turgeon | Dell Seton Medical Center at The University of Texas at Austin | At Large | 6/30/2024 |
| Mr. Matthew D Wadsworth | Life Connection of Ohio | At Large | 6/30/2024 |
| Ms. Sena A Wilson-Sheehan | Mayo Clinic Hospital Arizona | At Large | 6/30/2024 |
Timeline and actions
| Timeline | Action |
| --- | --- |
| September 2023 | OPTN Board creates task force |
| October 2, 2023 | Task force town hall (recording available) |