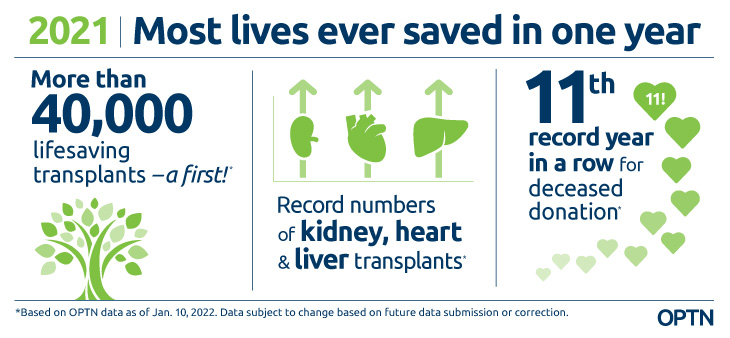 Transplantation and deceased donation continued record-setting trends in 2021
Learn more about the continuing increases.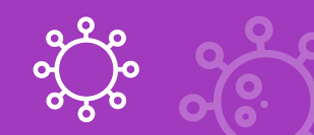 Coronavirus
Find the latest information regarding COVID-19 and organ donation and transplant.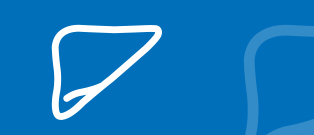 Expedited liver placement
Implemented March 25, 2021: New policy establishing system for expediting placement of deceased donor livers.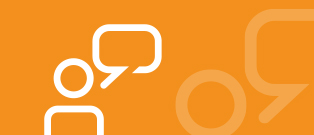 Summer 2021 Public Comment
Summer 2021 public comment is now closed.
Volunteer with the OPTN
Learn more about volunteering with the OPTN and how you can make a difference.
Get involved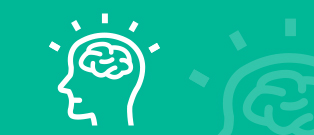 Patient education
Are you a patient or a family member? Find information to help you understand organ donation and transplantation.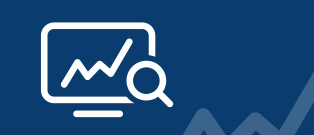 Explore OPTN data
Search national data related to organ donation and transplantation and explore trends associated with equity in access to transplant.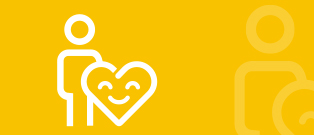 Register to be a donor
One organ donor can save eight lives. Sign up to be a donor today.
Resources for patients
New resources for patients
Get the facts you need about organ transplantation, donation, policy and much more in the newly expanded patients area.
Find patient information now
Here's a brief look at how an idea transforms from proposal to transplant policy.
About organ donation and allocation
The organ donation process begins with a decision; learn how organs are donated and allocated in the most equitable manner possible.
Resources for professionals
Kidney allocation system materials
Access educational materials, calculators and more.
The OPTN Evaluation Plan is a compliance guide for member hospitals, OPOs and labs.
Patients are the focus of all the OPTN's collective efforts.