Removal of DSA and region from kidney allocation policy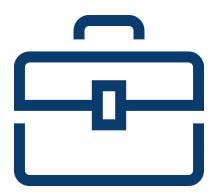 Toolkit
Background
At its December 2019 meeting, the OPTN Board of Directors approved a policy to remove DSA, and region from kidney allocation. This proposal developed as a result of the OPTN Board of Directors' 2018 directive that organ-specific committees remove DSA and region from allocation policies to align with the OPTN Final Rule. The Final Rule requires that policies "shall not be based on the candidate's place of residence or place of listing, except to the extent required" by the other requirements of the Rule.
At its June 2020 meeting, the OPTN Board of Directors approved an additional policy to address the allocation of donor organs from Alaska with removal of DSA and region, in order to maximize the utilization of organs procured there.
Policy
Summary of policy changes
These changes remove DSA and region as units of allocation in kidney policy. Allocation now have a first unit of a 250 nautical mile (NM) fixed-distance circle with the donor hospital at its center. View a map visualization of donor hospitals within 250NM of transplant centers.
This policy adds new points to a candidate's total allocation score reflecting the distance between the transplant hospital where the candidate is listed and the donor hospital. Find a visual aid to proximity points below, under Guidance.

Candidates inside the circle and located closest to the donor hospital can receive a maximum of 2 proximity points
Proximity points decrease linearly out to the 250 NM circle, where a candidate at that distance would receive no additional proximity points
If allocation moves outside of the 250 NM circle, proximity points are then awarded to candidates outside of that circle
Candidates outside of the circle can receive a maximum of 4 proximity points, depending on the proximity of their center of listing to the donor hospital
As with proximity points inside the circle, proximity points outside the circle decrease in a linear fashion, out to 2500 NM away from the donor hospital

Proximity points only prioritize candidates within their classification. No candidate listed at a hospital outside of the 250 NM circle can receive proximity priority until all candidates inside the 250 NM circle have been considered for an organ offer. Refer to the policy notice below for complete information about proximity points.
This policy also increases allocation priority for pediatric candidates in Sequences A and B as well as prior living donor candidates in Sequences A, B, and C.
An additional change of policy to allocation of kidneys and pancreata recovered in Alaska will make Seattle-Tacoma International Airport the substitute for the donor hospital for purposes of allocating donor kidneys recovered in Alaska. As there are currently no transplant programs in the state of Alaska, making the Sea-Tac airport the center of the 250NM circle helps maximize utilization of deceased donor organs procured there and avoid unnecessary delays in placement. Find a visual aid for allocation of Alaskan organs below, under Guidance
Find details about all changes to kidney allocation in the policy notices below.
Policy documents
Removal of DSA and Region from Kidney Allocation
Distribution of Kidneys and Pancreata from Alaska
Post-implementation monitoring
These policies do not change the current routine monitoring of members. All policy requirements, as well as any data entered in UNetSM, may be subject to OPTN review, and members are required to provide documentation as requested. OPTN contractor staff will continue to review deceased donor match runs that result in a transplanted organ to ensure that allocation was carried out according to OPTN policy, and staff will continue to investigate potential policy violations.
FAQs & resources
Instruction
Professional education on kidney and pancreas allocation using fixed-distance circles (including information on allocating kidneys and pancreata from Alaska) is available on UNOS Connect.

KID111: Modifications to Released Kidney and Pancreas Allocation
KID112 - Removing DSA and Region from Kidney and Pancreas Allocation
KID113 - Medical Urgency Data Collection Period (previously Phase 1)
KID114 - Medically Urgent Status for Adult and Pediatric Candidates (previously Phase 2)
Frequently asked questions
Patient resources
A Nov. 23, 2020, webinar for transplant patients and their caregivers hosted by the OPTN Kidney and Pancreas Transplantation Committees discussed the changes. A recording is available here. 
Related Toolkits