Update on OPTN Regional Review Project
At a glance
Current policy
The Organ Procurement and Transplantation Network (OPTN) Regions were created from groupings of Donation Service Areas (DSAs) to help manage the national organ transplant network. These regional boundaries were based on patient referral and organ sharing patterns when they were created in 1986. Each region has a representative serving on the OPTN Board of Directors and on most committees to ensure thorough consideration of how transplant policy may affect people and institutions in the United States.
The OPTN is seeking feedback on how regions, or a different model, can best fulfill the functions below for OPTN members and stakeholders. The main functions of the OPTN Regions are:
Representation: to elect regional representatives to the OPTN Board of Directors and OPTN Committees
Communication and feedback: to gather sentiment on policy proposals
Operations: to include discussions about shared operations and effective practice
Data analysis: to describe geographic differences in transplant data at the Regional level
The OPTN and the broader transplant community have significantly evolved over the past 25 years. The purpose of the OPTN Regional Review project is to optimize OPTN governance and operational effectiveness by evaluating the role of regions. This request for feedback aims to gather input from the transplant community to determine whether changes to the OPTN structure should be pursued via a future policy proposal.
Supporting media
Presentation
View presentation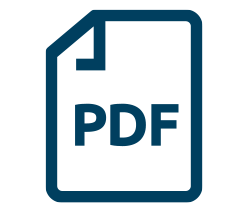 Requested feedback
An independent consulting group performed a review and analysis of the OPTN regional structures and processes. This request for feedback includes their early findings and three proposed models for a new OPTN structure. These models should be viewed as a list of ideas, rather than a limited set of recommendations.
Model 1: Communities of Common Interest

Regions would be replaced with alike communities, such as non-academic transplant centers or rural organ procurement organizations (OPOs)
Policy debate at these community meetings would be focused on policies of greatest interest to their group
Communities would elect Councilors, who would hold seats on the Board
Model 2: Repurposed Regions

Regional boundaries would be redrawn based on population or OPTN membership count
Policy debate would occur at a national meeting
Regions would elect regional leaders to form a Regional Advisory Body to the Board
Model 3: Hybrid Cohorts

Regions would continue to be based on geography for transplant centers, OPOs, and histocompatibility labs
Patients and donor families would be grouped into national cohorts
Boundaries of regions would be redrawn to better reflect new organ allocation rules and practices
Considerations
What is the optimal governance structure to best perform OPTN functions?
How should the OPTN organize members into smaller forums?
How should the OPTN ensure members have a voice in policy?
How can Regions, or an alternate construct, serve members and enable OPTN's strategic goals?
What role should geography play in the OPTN structure and functions?
Anticipated impact
What it's expected to do

Your feedback will aid the OPTN Board of Directors in deciding whether to propose changes to the OPTN structure, and if so, what a new OPTN structure should look like

What it won't do

This paper is not a proposed policy change, but will help inform future policy development
Themes
Allocation equity
Community engagement
Policy participation
Terms to know
Donation Service Area (DSA): The geographic area designated by CMS that is served by one organ procurement organization (OPO), one or more transplant centers, and one or more donor hospitals. 
Organ Procurement Organization (OPO): Non-profit organization responsible for the procurement of organs for transplantation.
Policy Oversight Committee (POC): The Committee advises the Board of Directors and Executive committee in developing strategic policy priorities, prioritizing and coordinating policy and committee projects, and evaluating policy and committee proposals prior to public comment.
Regions: For the administration of organ allocation and appropriate geographic representation within the OPTN policy structure, the membership is divided into 11 geographic regions.
Click here to search the OPTN glossary
Comments
Transplant Administrators Committee | 10/01/2021
Transplant Families | 09/30/2021
Transplant Families appreciates the opportunity to offer the recipient parents and their family's perspective. We support repurposed regions or hybrid cohorts over communities of common interest. We share concerns already mentioned that Communities of Common Interest will not encourage diversity of perspective and will hinder any possible progress of minority communities. With the repurposed regional model, we can maintain this diversity and robust discussion that can only happen when different communities come together in a common geographic region. Conversely, this model allows a conversation to occur on issues specific to those regions. We echo recommendations from SPLIT to include a specific plan for groups that are under-represented, such as patients/families and pediatrics, in the reorganization.
Anonymous | 09/30/2021
The OPTN Policy Oversight Committee (POC) appreciated the opportunity to review the Update on the OPTN Regional Review Project. The POC focused on four main themes: representation, communication and feedback, operations, and data analysis. For representation, members stressed the need to increase patient and donor affairs representation and participation at the regional level, as well as to recruit them to the OPTN Committees and Board of Directors. One member expressed concerns about the proposal of an advisory board to the Board of Directors, mentioning that not having the power to make decisions could be frustrating to stakeholders. Another member emphasized that there is currently inequity in representation based on a regional structure, as the regions have vastly different populations and numbers of programs. For communication and feedback, members discussed that the "communities of common interest" structure may prove redundant to the current committee structure, and that it is also key to maintain the ability for mixed discussions to learn from and appreciate alternative points of view. Members also emphasized that increasing the number of virtual meetings to supplement the current biannual in-person meetings could help remove barriers to attendance, especially for patient representatives. The members noted that the virtual regional meetings have had far greater attendance than previous in-person meetings. Lastly, members emphasized the need to maintain the Policy Oversight Committee, and that the structure of having a Vice Chair from every committee participating in governance decisions is valuable to better disseminate information to home committees and to provide perspective in governance. For operations, members wanted to ensure that members would have collaborative discussions with those outside of their areas of expertise. Members also wanted to ensure that any structure implemented would allow for discussion in small enough forums that participants would still be comfortable speaking up. For data analysis, members did not feel that the regional structure was as important as a member-based structure, utilizing spatial analytics to report based on particular transplant hospitals or patient locations. In addition, state boundaries could be considered as a larger grouping for analytics, as these are the boundaries that many health plans follow, including Medicaid.
Anonymous | 09/30/2021
Comments: One attendee commented that there is a familiarity within regions and Region 11 has been able to communicate well. They went on to comment that they would hate to lose that but also understand the need for some broader regional communication for more efficiency and fewer breaks in the system. Another attendee commented that when Regions 3 and 11 met together, when there was too big of a group there wasn't enough engagement. They went on to comment that the best meetings encourage participation so all voices are heard and any system should maximize that type of participation. Several attendees commented that they prefer the current regional structure and find the regional meetings important. One member commented they supported giving all members ample opportunity to participate regardless of the platform. One attendee commented that Regional Advisory Committees are a potential way to increase the effectiveness of getting additional voices heard during policy development. Another attendee commented that they support the mission of the Regional Review Project, adding that it would nice to create a way to include OPOs and Transplant Centers that mirror the current allocation systems (250 NMs) instead of "regions" in order to foster collaboration and relationship building with new Transplant Centers and OPOs that previously have not worked together. They went on to recommend the committee take into consideration an avenue for OPOs and Transplant Centers to share information even beyond those geographical parameters mentioned in the proposal to share best practices.
HonorBridge | 09/30/2021
HonorBridge (formerly Carolina Donor Services) appreciates the opportunity to comment on the Regional Review project. HonorBridge recognizes that continuous distribution in organ allocation dilutes the effectiveness of the regions as they are currently defined. HonorBridge suggests that the OPTN consider organizing regional units into flexible and equitable entities that align with organ distribution and are adjusted periodically as organ distribution patterns shift. HonorBridge urges the OPTN to consider a model utilizing elevated voices from communities of practice or common interest for proposals that directly impact that community of practice. The current OPTN structure where OPO representation comprises only a small minority on committees and in Region discussion can result in the voices of OPO membership drowned out by the majority transplant community. Finally, the Southeast portion of the US provides an opportunity for the formation of a robust community of interest focused on the impact and improvement of donation and transplantation on disadvantaged populations and related health inequities in this area.
Anonymous | 09/30/2021
The OPTN Liver and Intestinal Organ Transplantation Committee appreciates the opportunity to provide feedback on the Executive Committee's request for feedback on the OPTN Regional Review project. Committee members recommended that this project not disrupt well-established working relationships between transplant programs and organ procurement organizations (OPOs). Members suggested that if newly defined regions should separate transplant programs and OPOs that successfully work together, they should be able to attend each other's regional meetings and continue their collaborative relationships. Members did note that changes to allocation have allowed them to develop new relationships with OPOs. Committee members suggested that regional representation on the Board of Directors should be strengthened.
Anonymous | 09/30/2021
The Patient Affairs Committee (PAC) appreciates the work of the Executive Committee in developing this proposal and for the opportunity to comment on it. Members suggested utilizing the existing census regions or developing a matrix or grid structure as alternatives to the existing regional boundaries. There was also concern about disparities in access and barriers to transplant accurately being represented in the revised regions. The PAC identified ways in which the OPTN can improve patient participation and representation, such as social engineering tools, developing a larger presence in online patient communities, and developing a clearer pipeline for engagement into and through the OPTN. Members also suggested utilizing time during the regional meetings for the PAC representatives to introduce themselves, the Committee, and their ability to be a resource within the community. This time at the regional meetings would also be a great recruiting opportunity, as it would directly connect new patients with PAC members. Overall, the PAC is supportive of the Executive Committee's update and is appreciative of the opportunity to provide the unique patient perspective to improve the system.
Anonymous | 09/30/2021
Thank you for working to improve the structure of the organization so that we might better serve our patients. I would support option 2 or 3. More specifically, I have concerns about option 1, and strongly oppose using this as the new model. There are different geographic concerns that are unique to different areas. The regional structure also provides a method for local members to participate which might be more difficult if these meetings are no longer offered. Most importantly, I am concerned that option 1 would lead to a "silo" effect for different stakeholders and would prevent cross-collaboration between groups with overlapping interests and concerns. Being able to interact amongst members with different interests allows for different perspectives to be shared and mutual education of the members with different interests. By creating silos, there may be unintended consequences in which underserved populations may not have their concerns heard and addressed.
Anonymous | 09/29/2021
The OPTN Lung Transplantation Committee noted that the current regional structure and meetings provide a good opportunity for relatively local people to network and be peripherally involved with the OPTN which should be considered when making potential changes. The Lung Committee also stated that it is important to retain geographic representation on the OPTN Board of Directors and Committees.
Society for Pediatric Liver Transplantation | 09/29/2021
The Society for Pediatric Liver Transplantation appreciates the opportunity to comment on these potential changes to OPTN structure. We favor Model 2 (Repurposed Regions) or Model 3 (Hybrid Cohorts) over Model 1. We are concerned that the Communities of Common Interest option is repetitive of current Committee structure and will prevent opportunities for discussion across interest groups and among people with different priorities and expertise. It may further pigeonhole minority communities, like pediatrics – hindering important opportunities to debate the impact of proposed policies or other changes on multiple communities at the same time. We feel that there is value to retaining some organization by geographic region – these are people working close by, conducive to forming relationships and a different type of shared experience, recognize that geographic proximity remains an important aspect of organ allocation. We strongly recommend including a specific plan for including members of key groups that are under-represented, like patients/families and pediatrics, in the final proposal for regional/other organization.
American Society of Transplant Surgeons | 09/29/2021
ASTS applauds the efforts of UNOS and the OPTN to review the Regional Meeting structure by having an outside vendor perform a thorough discussion with the entire transplant community. After reading the vendor report and discussing this thoroughly within our society, the ASTS feels strongly that the geographic Regional Model for meetings is still very useful to the transplant community as a whole and is still the best structural option going forward, perhaps with additional support as needed. Beyond the traditional allocation units, transplant professionals and community members share many commonalities and concerns within the traditional Regions, and this would continue to apply in modified geographic groups. There are still vital relationships that are fostered at these meetings, especially between transplant centers and OPOs as we move more toward local procurements and shipping of organs beyond kidneys. Patients and donor families develop important relationships with both OPOs and transplant center representatives at these meetings. While we appreciate the vendor's concerns of the possible need for separate cohorting of transplant community members who are not professionally involved in transplantation on a daily basis, we feel these community members learn a great deal by being at the general Regional meetings and by listening to all the discussions. If the OPTN feels they need to offer additional learning opportunities for these community groups, that should be in addition to the general Regional meeting opportunity. The ASTS believes strongly that there is valuable information and various opinions that can only be learned and heard at these Regional meetings. These community members would not hear the Regional concerns and likely the multiple points of views on OPTN, transplant center, OPO, or patient matters at a 'national' meeting of these individuals or groups hosted by the OPTN. Virtual offerings of these Regional meetings would benefit even greater participation. The option of redrawing some geographic boundaries for the Regional Meetings may make travel more convenient. These options should be explored as suggested by the vendor. An important issue raised by the review was the lack of clarity the Board of Directors (BOD) display in responding to feedback or comments from Regional Meeting participation/votes. ASTS agrees that the BOD should more directly respond to these comments by the larger transplant community. ASTS also feels that these Regional groups should still have a Board vote through a councilor type representative as that representation on the Board draws many to these meetings and does create the sense of representation at the Board. The OPTN needs to clarify what it believes the role of Regional councilors should be, specifically their role in representation at board meetings. What does the OPTN propose as the representative structure on the Board? If Regional Councilors are to remain, how should they rise to their positions? The ASTS believes the Regional Councilors are an important voice in democratically representing the transplant community. ASTS does agree with the vendor findings that the Board should communicate continually throughout the year with the transplant community and not just at the time around the two Board meetings. Education for patients, donor families, and other transplant community members who are not involved in the technical aspects of transplantation is vital to their participation in the process. In regard to the size of the BOD, the ASTS understands the membership requirements per NOTA and therefore the unwieldy size of a 42-member board. This is more than three times the size of the average public sector board. Although we understand the intention behind having so many nontransplant professionals on the board, it is clear that most of these individuals are uncertain about the details of the important decisions they are making while on the board, even after available education as many of these policies are highly detailed and with nuances that are difficult to appreciate for those who do not participate in the technical aspects of transplantation. The ASTS would like to emphasize the value of the patient and donor family voice in the process of transplantation. The OPTN should provide donor families/patients with various types of educational opportunities throughout the year to close the gap between education and representation. Perhaps HRSA should discuss the value of having a combination of voting and non-voting members on the BOD and consider downsizing the voting members of the BOD for more efficiency. In direct response to your considerations listed online, the ASTS suggests the following: What is the optimal governance structure to best perform OPTN functions? Board size (42 members) is too large for efficient running of any BOD. Geographic representation with a voting councilor needs to be maintained. Voting Board Members should be mostly transplant professionals due to highly specialized content of most board proposals. Patients and Donor Families must have a voice in OPTN and on the BOD, and OPTN needs to continue to supply more frequent education to this group. How should the OPTN organize members into smaller forums? ASTS supports a structure similar to the current Geographic Regional one to keep the large benefit of gathering various transplant professional types in one location to share commonalities of concerns and improve working relationships. Patients and donor families, as well as others who are not directly involved in transplantation on a daily basis, learn a great deal from these gatherings and have the opportunity to hear different opinions. Additional opportunities for these members to meet in either virtual or in person events may be additive to their experience. Additional and more frequent education for the entirety of the community should be a continual goal for the OPTN. How should the OPTN ensure members have a voice in policy? A vote on the BOD via Geographic representation is fundamental to the OPTN and must continue. The Board should continue to have representation at the local Geographic meetings to directly communicate with its members throughout the country. The direct representation of various professional groups is vital to giving voice to all involved daily in transplantation. With current technology, BOD meetings should be available not just via in-person options, but also via virtual technology so any interested members can participate without undue hardship due to expense of travel or missing work. The current online public comment process is very good and should continue. BOD members should be given more detailed summaries of the comments made on this website with true representation of all opinions. How can Regions, or an alternate construct, serve members and enable OPTN's strategic goals? Regions should continue to host at least twice a year meetings with direct communication with the OPTN leadership and BOD members. As mentioned above, this proximity allows for invaluable communication of various transplant community members with each other, improves daily working relationships and encourages clinical research projects. What role should geography play in the OPTN structure and functions? ASTS supports a structure similar to the current Geographic meeting model. At the minimum, traveling to a local venue is more convenient for all. But as mentioned previously, this proximity allows for invaluable communication of various transplant community members with each other, improves daily working relationships and encourages clinical research projects. The OPTN and its BOD should engage with these various regional meetings in vital two-way communication and bring this information back to the entire BOD. HRSA representatives should also participate more openly and provide more transparency in these Regional meetings. Far too often, HRSA has strong opinions, even what one would consider mandates, on public policies out for comment. HRSA representatives do not make these strong opinions or mandates known to the public in a transparent manner.
View attachment from American Society of Transplant Surgeons
Thomas Jefferson University Hospital | 09/29/2021
PATJ supports the hybrid regional model. We feel that geographical areas have their own unique concerns and agree with keeping boundaries based upon geography. We also appreciate the boundaries would take in to consideration the new allocation rules. We support that the patient and donor families would be in national cohorts as this will broaden the perspective of these committees.
Association of Organ Procurement Organizations | 09/29/2021
AOPO appreciates the opportunity to provide input on the Regional Review Project and agrees that now is the right time to review the definition and purpose of the OPTN regions and how they factor into other OPTN structures including Board membership, Committee membership, public comment review and best practice sharing. AOPO believes that there are elements of each model as described in the study that could be combined to best support the goals of different organizing functions. For example, for best practice sharing, communities of common interest could be most effectively leveraged to ensure that types of members have an opportunity to interact collectively beyond geographic boundaries. This may also be productive and important for some types of policy and public comment review. For example, OPOs would benefit from having a collective opportunity to review OPTN policy proposals that directly impact OPOs rather than the current structure, where OPOs comprise a minority number of the OPTN membership in each Region and, therefore, the discussion of such polices through regional structures maybe less robust. AOPO urges the OPTN to consider whether it would be valuable to have certain types of policy proposals reviewed both in units organized by community of practice as well as through geographic units. For example, some of the efficient matching policy proposals would benefit from regional review as the units of members that will be working together most frequently to implement these policies, as well as review by communities of common interest such as OPOs, transplant administrators, etc., that would provide a focused perspective. For other types of policy proposals, it may make the most sense to only have communities of practice review, such as Histo-compatibility tables reviewed by Histo programs or VCA program requirements reviewed by VCA Program members. And yet, for other policy proposals, the review might be most valuable through geographic regional structures (such as policy proposals involving geographic components that will impact a geographic area in a collective manner). As for how the geographic regions are defined, AOPO recognizes that currently the regions are not drawn in a consistent manner as to size whether measured by population, number of OPTN members, number of waitlist candidates or volume of donors or transplants. This should be considered and perhaps re-defined for more equitable representation of members to the extent geographic units continue to be utilized as the basis for representation on the Board and Committees, which AOPO supports maintaining at this time. While we recognize that alternative governance models could be effective, AOPO recommends that such discussion be deferred into the future after full implementation of the continuous distribution framework at which time members may be more comfortable considering a non-geographic based governance and committee structure model. In the interim, the OPTN could consider organizing regional units in a more equitable manner as identified above, as well as in a manner better aligned with current organ distribution (250nm circles) - however recognizing that overlapping areas make it difficult to accomplish. Alternatively, OPTN members could be invited to join more than one region for purposes of policy review meetings and best practices. AOPO recommends that the OPTN be careful to retain those components of the system that are currently functioning well, including the use of hybrid representation on Committees and the structure of the Policy Oversight Committee with representational membership from each Committee, to ensure the ability to effectively coordinate policy development systemwide. AOPO recommends that the OPTN approach any changes to the use and definition of regional units in a manner that ensures increased equity for all OPTN member types, facilitates increased options for more focused input and collaborative participation, and minimizes stakeholder disruption.
American Society of Transplantation | 09/29/2021
The American Society of Transplantation appreciates the OPTN's effort to ensure sufficient and effective representation across regions-regardless of where the boundaries are drawn- and disciplines. The purpose of the OPTN Regional Review project is seeking to optimize OPTN governance and operational effectiveness by evaluating the role of regions.?Regions were historically created from groupings of Donation Service Areas (DSAs) to help manage the national organ transplant network. These regional boundaries were based on patient referral and organ sharing patterns that were created in 1986.?Accordingly, while this is not a concrete proposal, we are supportive of the concept of restructuring UNOS regions with the aim of improving representation and engagement. We acknowledge the diversity of the regions and recognize that merit in similar member-type groups working well for some activities, including the review of policy proposals and sharing best practices. The following thoughts and feedback were offered as our communities of practice considered this update: General Governance Feedback Reducing the size of the OPTN Board of Directors and using other mechanisms such as advisory forums to provide input to a smaller Board from regional and special interest cohorts may allow the Board to be more effective and nimble in its actions. We suggest caution in replacing the current POC structure with the proposed outline. From the Transplant Administrator Perspective We support efforts that seek to better serve the transplant and donation community, as well as our patients.?? A hybrid model may be able to be constructed to achieve the equally important goals of allocation equity, community engagement and active participation in policy?development.? We?additionally would support solutions?that?would be?fiscally responsible, efficient and?easily operationalized.??We would not support costly solutions that would be difficult to implement or navigate.? From a Kidney Perspective Regions have heterogenous groups with differing voices and usually doesn't lead to effective discussions. Large centers and OPTN power figures dictate the outcome of the discussion. There is a need to redraw the current regions as the new concentric circle distribution model of kidney and pancreas transplants has diminished the significance of regions.?? With?all of?the three models, regional representatives will be "board members".?? Model 1- No more regions but communities. It will create groups that will work in their own bubbles. This will help provide voice to smaller programs but the chance to learn and meet colleagues from larger centers will be taken away.?? Model 2- redrawn Boundaries based on new allocation system and national policy debates. This will take away the sentiments from regions. National meetings will be larger and it?will?be difficult to have input of smaller programs.? Model 3 is a hybrid model with current regional structure but will have communities of interest. with?? Outline the pros and cons of 3 proposed models that will replace the regions in terms of four functions- representation, communication and feedback, operations, and data analysis.?? Report generating/data analysis - will be possible only if some sort of regions is maintained (model 2 and 3). However, model 1 can include communities of practices of redrawn regions.?? Representation seems best with model 1, as this model (Model 1) allows members with a common interest to come together, have more effective group discussions which will provide clarity to OPTN when debating on policy matters.?For this reason, communication and feedback are best with model 1? From a Living Donor Perspective What is the optimal governance structure to best perform OPTN functions?? Based on the information available in the Update document, the?LDCOP EC?opined that the?hybrid model?may be favorable, based on considerations including:?? Ease of implementation by maintaining geographical relationships that are important when considering regional differences?? Elevating?the voices of patient and donor family stakeholders that would be grouped into national cohorts.? We ask for clarification regarding whether policy?discussions?would occur at the national or regional levels.?? How should the OPTN organize members into smaller forums?? One suggestion is to create forums of all stakeholders around clusters of transplant centers within 250nm of each other given current allocation,?to group?the?voice of?stakeholders most likely to interact with one another?in practice.? How should the OPTN ensure members have a voice in policy?? We suggest a model where all stakeholders votes are counted at a smaller level (e.g.?'regional') and are then transmitted to the board?by representatives of the various stakeholders.? We would request a?clear definition of 'advisors?to board'?given the reduced level of representation?and size of the board.? What role should geography play in the OPTN structure and functions?? Geography often dictates waiting time for transplant, wait list practices, etc. Stakeholders who are proximate geographically will share interests and should have a voice to express geographic concerns?in?policy?discussions.? From the Thoracic Perspective We support the review of models for a new OPTN structure particularly with in the setting of the ongoing institution of continuous distribution models.??There is little detail provided in the proposed structural?changes?so it is difficult to offer detailed comments?and thus we do not endorse a particular model at this time.??? Comments on specific suggested models:? Model 1:??? Population density, transplant access, and organ availability are quite variable throughout the country.??? As geographic factors are de-emphasized in continuous distribution models,?separation into "alike communities"?may improve national focus on equity and access.? However, the ability to identify and respond to specific regional issues would be reduced.??? Model 2:? Repurposed regions.? The redrawing of regions based on population and OPTN membership has the potential to further increase disparities by overly empowering areas of greater population density/OPTN membership.??? Model 3:? The hybrid model would seem to offer a potential to balance regional and national issues and resources.? Of the three models, this seems to have the greatest potential?for fair representation of interests and flexibility in the setting of ongoing changes in allocation and?access?but full details and renditions would be needed before we could endorse.
ASHI | 09/28/2021
The American Society for Histocompatibility (ASHI) and its National Clinical Affairs Committee (NCAC) appreciate the opportunity to comment on the OPTN Regional Review Project. The histocompatibility laboratory community consists of subject matter experts which generally do not confine to geographical boundaries with regards to national policy development, review, and discussion. This is a complex issue that requires further discussion. ASHI welcomes being a part of this discussion.
Region 10 | 09/28/2021
Comments: Members of the region voiced support of maintaining a system that closely mirrors the current regional structure. As the community moves to broader allocation, there has been an erosion of OPO and transplant center relationships. There is concern that if the regional structure is taken away, that will further erode OPO and transplant center relationships. There is benefit to having a structure that allows geographically similar groups to work together as they serve a similar patient population. It was also noted that if we change to a system that only focuses on specific groups, like specific organ groups, then we will become more insular. There is great benefit from sharing best practices and learning from the other organ groups in the current regional structure. There was also concern for a lack of engagement in a silo system if a particular group is unable to feel that their voice is hear. Another member noted that in the current system we do have the benefit of like-minded groups collaborating together in a national setting through the committee system and the regional structure allows for the cross community collaboration. Lastly, with all the changes occurring in organ allocation the strengths of the current regional structure should not be discarded. Now more than ever, relationships need to be maintained.
Jim Sharrock | 09/28/2021
The Number 1 Goal of the Strategic Plan is to increase the number of transplants. Any change in regional structure should be designed to result in improved donor rates at OPOs and increased number of transplants. Otherwise, the commitment of the resources necessary to make such sweeping changes is not justified. There is a need more patient participation at regional level. One Patient Affairs Committee member cannot possibly interact with enough people in regional meetings. Most regional meeting participants are full time specialists in one area of transplantation. PAC members are usually not transplant professionals and have no formal training, yet we are asked to represent the patient perspective across the entire range of transplantation. The proposed changes would further isolate PAC members, not make them more effective. The Regional Review Project deals with patient participation issues as if patients were simply one additional interest group of transplant professionals. However, the patient perspective is significantly different than that of the transplant professional. Policy cuts across all organs, OPO performance, MPSC standards, statistical analysis, and every aspect of OPTN activity. If all those disciplines are siloed by activity type, how is any patient or patient group to have access to information and experience necessary to provide an informed opinion? Patients meeting with patients is only useful if it leads to an informed expression of patient concerns to OPTN, or to pertinent parts of OPTN. A single patient on an organ committee is unlikely to have much meaningful to say. A patient group, acting together, like the PAC, must be fully informed to have meaningful input. A major source of information under the current structure is the regional meeting. It provides patients a reasonably accessible place to meet and mix with professionals and not only to hear formal presentations, but also to engage in sidebar discussions. From a patient perspective, a geographic regional structure promotes effective patient representation and interaction. Patients have better opportunity to meet and interact with patients and providers in their geographic area. Many complaints about the existing structure in the Regional Review in the Regional Review previously circulated are really about problems raised by acuity circle allocation, not about regional structure. I suspect providers who have operated for years under the DSA/Regional regime see the current structure primarily as an allocation system, thus they see less value to the current structure as a governance and networking system. As a patient, I was the beneficiary of the DSA/Regional system, but its value in allocation is not a day-to-day experience and is relative unimportant to the issues I have been asked to comment on during the last three years. In a time when we have moved from geographic distribution to circle distribution, and now moving to continuous distribution, a regional restructure project is premature. After a period of operations under acuity circles and/or continuous distribution the OPTN should review data to determine if there are patterns of hospital/OPO interaction that suggest how regional restructure might facilitate development of these relationships. Preliminary results indicate some issues with the current structure that may need to be addressed, but restructure is not necessarily the answer. Any proposal to restructure should describe why restructure is necessary to address those issues. We need more information to understand the problems that are suggested with the current structure. We should obtain information comparing regions by various metrics, such as number of transplant programs, number of OPOs, number of transplant surgeons and physicians, number of specialty programs, population, etc. If the regions are unbalanced, we need to see data that supports that conclusion. We know disparities exist, such as the comparison of the northwest to New England, but don't really understand that comparison without some numbers. There may be valid reasons to modify the governance structure to adjust for the significant discrepancies in the population and number of transplant centers in different regions. However, regional differences that are based in culture, shared experience, attitude, and closer working relationships need to be recognized in any governance modification. As a lawyer with more than a passing interest in politics, I see the role of regional meetings as the medical equivalent to town hall meetings, school board meetings, and other opportunities for those concerned to hear and be heard. I believe that is a strength of the system and should be retained in the policy development process. Having participated on both the Liver Committee and the Multi-Organ committee, it is clear to me that the OPTN is in critical need of cross-disciplinary groups. The idea of silos for each group, without the opportunity for each group to have expose to the concerns, issues, and concepts important to other groups will detract from policy development and potentially make it much harder for individuals with different points of view to work closely together. We have too many political silos in governance of the country and our states and it does not lead to collaboration.
Anonymous | 09/25/2021
i think the new system is giving too many points to pediatric category. the idea that pediatric patients will have longer post transplant time is not necessarily true.
OPTN Organ Procurement Organizations Committee (OPO) | 09/24/2021
The OPO Committee appreciates the opportunity to provide feedback on the Executive Committee's request for feedback on the OPTN Regional Review project and provides the following comments: One member remarked that regional meetings vary region to region, and that it would be nice to maintain current regional relationships, and maximize relationships with new key partners (OPOs and transplant centers) in broader sharing who are outside of the administrative region. Another member agreed, sharing that many OPOs have already begun to reach out to transplant centers that they have begun to share more organs with in broader sharing. The member added that a hybrid model built to optimize these allocation relationships in a more formal way would work best. One member agreed, noting that there has been a fundamental change in how procurement and allocation are organized, and redistributing those relationships within the broader sharing boundaries would be worthwhile.
Region 1 | 09/24/2021
A comment was submitted saying the OPTN has an opportunity for the makeup of the Board to be representative of the community with less constant re-education and change while allowing organ specific committee inputs on policy recommendations and maintaining diversity and inclusion. The comment also said that keeping the relationships built with existing regions could be modified to include the centers and OPOs that newer methods of allocation have created. Another member submitted a comment that there is a need to separate grouping based on geography for operational or policy implementation purposes versus for policy review and representation on governance. An attendee commented that when kidney allocation changes, OPOs in New England came together to discuss best practices and consider how they could work most efficient and effectively together, and that when our goals are aligned it adds to discussion and makes a more productive and collaborative environment.
OPTN Pediatric Transplantation Committee | 09/24/2021
The Pediatric Committee thanks the OPTN Executive Committee for the opportunity to review their OPTN Regional Review Project update. The Committee provides the following feedback: The Committee emphasized the importance of geography in regards to issues that affect patients. The Committee was concerned with the communities of interest model, especially from the pediatric perspective, since it would group members with the same opinions together instead of encouraging discussions among members with different priorities or interests. The Committee stated that these diverse groups are where discussions arise about the impact non-pediatric policies have on children, which are crucial for the work of the Committee. In regards to whether the current regional structure and regional meetings are working, Committee members agreed that they felt there was adequate pediatric representation and that the virtual format has been helpful in allowing more people to share their opinions.
Anonymous | 09/24/2021
The Pancreas Committee thanks the OPTN Executive Committee for the opportunity to review their public comment proposal. The Committee provides the following feedback: Members agreed that it is important to have different perspectives convening for discussions at the regional level and that they would be worried about creating silos if the regional structure switched to the communities of interest model. A member noted that keeping the geographical component is important from the patient perspective, since patients in the same area will probably be experiencing similar issues. Members suggested that the regional structure should be retained, although it could be resized since transplant volume at certain centers have changed and there are new centers available. Members also noted that hosting the regional meetings in different locations from year to year, instead of staying in the one regional location, would allow more members to attend and share their perspective.
Region 6 | 09/23/2021
An attendee noted that historically, changes among regions have been mainly related to organ allocation, so it may be challenging to realign regions for administrative purposes. The same attendee added the current structure has always worked well for regional meetings.
Region 8 | 09/22/2021
Region 8 supports the Regional Review Project and the opportunity to provide feedback on it, with specific suggestions below. A member pointed out that the challenge will be what to do with the Board of Directors and it's structure (i.e. number of board members, and representation). A member stated that his institution favors maintenance of a regional structure, with participation of all stakeholders at the same meeting. There is a need to make all stakeholders feel more welcome to participate, but we believe that some groups would feel even more marginalized if they met independently and in the absence of relevant data from transplant experts. Further, the member stated that his institution is pleased that the consulting group recognized the distinct disconnect between what the region believes the function of its representative is (to represent the sentiment of the region at Board of Directors votes) versus the actual fiduciary responsibility of the regional representative to the OPTN/UNOS at Board votes. Further, he suggested that the regional representative ought to more accurately represent the "will" of the region so that the function of "representation" actually carries weight. At the very least, this distinction should be made clearly known at every regional meeting (that the regional representative is not bound to vote in the direction the region has voted). Lastly, the members' institution believes that, while it is aware the size of the UNOS/OPTN BOD is somewhat dictated by regulation, its size is too unwieldy to be functional by most standard business measures. A member stated that his institution generally supports the reduction in the size of the OPTN Board of Directors. Because transplantation is a multidisciplinary effort, we recommend caution in regrouping regions primarily based on cohorts. We recommend caution with the proposal to replace the POC (currently made up of committee vice-chairs) with a cohort based Policy Council as on the surface it isn't clear that such a structure could replicate the current functions of that committee. Another member stated that currently Region 8 is not indicative of organ allocation practices and that it would be nice to have the opportunity to formalize these newer networks. The member further stated the importance of ensuring the OPTN Board of Directors size is not overwhelming but representative of all stakeholders. A member appreciated the Regional Review project being taken on and having input in the project. The member stated that representation from Region 8 has been a success for his transplant program and that using this platform to discuss policy proposals, sharing best practices, and data has been fruitful. It would be important to ensure the data comparisons used today for transplant center to region have a similar representation in a new system. In addition, because there is so much variability of transplant programs, types, size within the region that allows opportunity for competing views in discussions, eliminating this and moving towards a grouping of common roles or professions may eliminate robust discussions of competing views.
IOWA DONOR NETWORK | 09/22/2021
As a past Regional Councilor, I valued the opportunity to come to a Regional Meeting (in person or online) to hear the latest policy proposals and have them explained, perhaps better than in written form, and to hear diverging opinions. That, I think, is the most important part of the meeting; the opportunity to get up and express opinions whether pro or con. I'm not sure that the vote/sentiment of the Region really mattered that much. When it came down to me casting my vote at the board meeting, I had the fiduciary duty to vote for what I thought was best for the organization. I based my opinion on what I heard, learned and read about each issue and the Regional meeting was a good place to get that input. I also value learning about what it is in the, "hopper" so to speak. What are the committees thinking about and dealing with that has not yet come to the policy proposal stage. The Regional meeting is also a good opportunity to learn the Federal perspective and to get an update on UNOS organizational and administrative issues. I also, very much value the input from the patients, donors and donor families. The Regional meeting is more informal than a board meeting and I found that those representatives were more likely to speak in that environment. In my view, the jury is still out on how organ allocation will change all of this. While we are in Region 8, most of our organs have been going to Region 7. If the Regional Meeting is designed to help us work more effectively with our organ sharing partners, we should probably wait with a re-design of the regions until we have put Continuous Distribution in place for all of the organ systems AND allowed enough time for new organ sharing relationships to emerge.
Steven Potter | 09/19/2021
I favor maintaining the current Regional structure. The current system continues to be effective. It provides a modicum of representation from the regions and a mechanism for diverse community voices to be heard and to be effective in policy development. The regions have been effective drivers of change, but have also been extremely valuable to the OPTN as crucibles for policy development. They have provided, at times probably to the chagrin of the OPTN, diverse views and a "reality check" to some of the more problematic policy proposals that have come for community comment. Regional representation on the Board and Committees have been extremely valuable for the OPTN and, in turn, for membership. The deliberative process at the regional level has ultimately protected both the interests of the OPTN and of the greater transplant community. Please maintain the current regionals system rather than expend resources changing a part of the system that is not broken. As a community, lets instead focus all energy on our shared passion and strategic goal of increasing access to transplantation nationwide.
OPTN Histocompatibility Committee | 09/16/2021
The OPTN Histocompatibility Committee appreciates the opportunity to comment on the OPTN Regional Review Project. Members emphasized the need to maintain an interdisciplinary forum for policy development in order to ensure stakeholders are properly engaged, and that the current regional system helps foster more productive discussions due to differing viewpoints. One member posed that entirely discarding geography wouldn't be appropriate, especially in regards to programs in close proximity more frequently working with other, and that it may be more appropriate to change the regional structure to reflect changes in populations. A member posed that there should be an effort to incorporate plain language explanations for proposed policies in order to be more accessible to the patient community and to the and general public. A member asked that the Executive Committee consider representation for histocompatibility labs who are part of a transplant hospital, and that currently they don't have their own voice.
Denise Neal, RN, BSN, BS, CPTC | 09/15/2021
As a previous and now current member of an OPTN Committee, I think consideration should be given to each of the mentioned entities. Working interactions, professions, proximity, and common roles are all very important within a group. Each brings their own important point of view. A group of representatives with common roles, regardless of their proximity, will be able to evaluate an issue and develop a potential plan for resolution. Given the size and diversity of the United States, proximity should be considered so that the needs of all stakeholders are addressed. Regarding regional groupings, I believe the size and shapes of the regions should be revisited. Region 3 is a good example; Puerto Rico can have very different issues than Arkansas. And Georgia may be able to relate better on issues with Tennessee and North Carolina. Alaska, Hawaii, and Puerto Rico struggle with issues that the contiguous states do not. They may benefit from a grouping together that allows them to work on issues related to the difficulty of their location and proximity to the 48 conjoined states. I am for keeping geographical regions, but feel that it is time that they are amended to better serve its members. I feel the most important function of the membership groups is the evaluation, modification, and finalization of policy proposals. This is so important because it is from here that the Board receives opinions and feedback from specialty committees, regions, transplant centers, and OPOs. This, along with public comments from independent stakeholders, is valuable information considered by the Board when making the final decision on a policy proposal.
Anonymous | 09/15/2021
Comments: One attendee stated that regions are helpful in allowing broader sentiment collection, as well as a way to develop a "bench" of individuals who move up to committees and leadership. Regions also provide a larger forum to ensure that the full demographic of transplant is represented - large/small program, across organs, academic/private, health professionals, donors, recipients, and etc. An attendee suggested improvements to the regional representative process to make certain, that the best qualified candidates are available to committees. Another representative added that regions are a really important mechanism for receiving information and being able to provide feedback to the OPTN. It allows members to hear what the issues are for the other organs. During the meeting, there was continued discussion on regional representation and suggestion from one attendee on grouping pediatric and adult separately. Another attendee recommended grouping larger and smaller centers separately. One attendee commented that regional meetings allow discussion across organs, different size centers, and between pediatric and adult programs that may not always occur in organ-specific committees. Most attendees agreed that regions are important but may need to consider rebalancing based on shifts in population.
Anonymous | 09/15/2021
The Heart Transplantation Committee appreciates the opportunity to provide input on the Executive Committee's request for feedback document Update on Regional Review Project. The Committee supports this initiative overall. The members did not express a consensus for any specific option identified in the document, but individual members did share their feedback about some of the options. A member commented that they support the idea of the Communities of Common Interest model but noted there are practice patterns tied to regions as well, noting that rural programs face different challenges than urban programs. Another member commented that geography may become less important as continuous distribution is implemented and it will be important to promote communication among all members as opposed to just members within a region. The members value the interactions with various member types (transplant programs, organ procurement organization, etc.) and believe that separating these member types into groups may create silos, potentially decreasing cooperation or cross functional understanding. The members support the structure of regional meetings to facilitate member communication but acknowledge that the way the regions are drawn are arbitrary at this point in time. A member also commented that although the Board of Directors may be large, it does have broad representation.
OPTN Operations & Safety Committee | 09/15/2021
The Operations and Safety Committee thanks the OPTN Executive Committee for their efforts on the OPTN Regional Review Project. The Committee suggested that the function of the groups should be determined before deciding on a new regional structure. The Committee supported keeping aspects of the current regional structure. The Committee noted the benefit of groups based on regions, given differences among regions such as geography, logistical and travel challenges, and population density and makeup. The Committee noted that groupings based on populations is more beneficial than groupings based strictly on state lines. Additionally, the Committee noted that the current regional structure supports the already established relationships within the transplant community. The Committee suggested the regional review take into consideration organ procurement organization (OPO) regions and the new OPO metrics. The Committee noted that the Centers for Medicaid and Medicare Services (CMS) directive for OPOs to influence transplantation rates has led to relationship development within regions to increase utilization, and a potential change to the regional structure would undo a lot of that collaborative work. The Committee also suggested a concept paper that is easily accessible and digestible as it is important for the transplant patient community to understand OPTN regions and their potential impact.
Region 9 | 09/14/2021
One member suggested that it would be helpful to return to a system where transplant centers had a specific liaison with the OPTN. Another member commented that perhaps individuals should be elected based on what platform they support. A member noted that the roles of regions have changed over the years and with a move to broader allocation, regions may not be necessary anymore. The concept of "Communities of Practice" or of Expertise were considered as one way in which the nation could be distributed regarding action items.
Region 3 | 09/10/2021
One attendee commented that with any of the models submitted, it appears the regions will no longer have regional representation on the Board. Another attended remarked they support a model where fair representation is maintained.
Region 2 | 09/10/2021
Members of the region expressed interest in the progress of the work as it will be helpful for the donation and transplant community. It was also noted that any future structure should maintain a way for dissimilar groups to meet. The regional meetings are a great way to learn about different perspectives within the community. For example, a smaller transplant program will have different perspectives and priorities than larger transplant programs, but it is beneficial for both groups to interact in order to learn from each other.
Robert Goodman | 09/09/2021
I support making some changes to the regional system that exists today; at the moment I favor a mixture involving Model 3 as the base template. I caution, in general, that we do not want to create new silos that might overshadow the common good that we are all trying to achieve by being more transparent, open to hearing about others experiences, sharing best practices, etc. Our strategic goals of increasing the number of transplants, providing equity in access, promoting efficiency in donation and transplant, promoting patient and donor safety, and improving wait list outcomes cannot be compromised in any way. Discussion is healthy, sharing of ideas is important, debating is often necessary and at the end of the day, we need to do what's right to meet the rigors of our agreed upon strategic goals and hear from all member groups in the transplant community equally.
James Gleason | 09/05/2021
Based on my 20+ years of experience working on various committees and serving two 3-years terms on the board as a patient representative living 27 years with a transplant heart in Region 2, I welcome the opportunity to support the OPTN Regional Review Project with this public comment. First, let me say with all that experience, I have found the current process to have worked very effectively, offering all constituencies opportunities to participate in open discussions and finally to express their final position with a vote that directly impacts the issue at hand. I feel the current board membership with its representation of each community of interest is effective and should be retained in whatever change may come out of this review process. As to the three models offered, I accept Brian's suggestion in the supporting video (which I compliment as an excellent overview of this comment opportunity) of supporting a combination of the models 2 and 3 EY presented. The current regions should be reviewed to see if a better number or boundary better serves the overall purpose in light of the changes that have certainly taken place since 1986 when these were originally formed. I do not know if there should be fewer, more or the same in number, but support a full review to answer that question based on transplant center geography, patient population and OPO service. Whatever comes out of that review, I feel the current process of electing board members should be retained, maintaining the balance of constituent representation we see today. While a particular topic may seem broad in scope, I certainly have come to recognize regional differences in how that topic is seen and reviewed, especially as it concerns service provision in various parts of the country where the density of patient need and center service support is extremely varied. That has served us well both in the regional meeting discussions and the carrying forward the content of those discussions to the national board level. As a patient I found the regional meetings to be very educational, especially on complex topics as debated and discussed by experts in their fields 'well above my pay grade', very important to my layman's understanding in forming an opinion that carried on into even further discussion at the board meeting, either confirming or sometimes changing, my final vote as a result of that discussion/debate and voting process. The OPTN committee structure today allows for member engagement in a meaningful way, not only for those directly involved in some topic, but also for indirectly affected parties to learn and express differing opinions often from a totally different viewpoint than the more directly engaged expert practitioners as is most obvious between patients, donor family members and medical staff. I very much appreciated the respect those practitioners always had for my views as a patient, often expressed in the phrase "They may have done one, but they never had one…" referring to my own heart transplant. The current process in my experience was very supportive of that open view discussion and fairness I felt in having a vote in the final say on the proposal before me on that board. I hope these remarks address the themes suggested of allocation equity, community engagement, and participation in policy development. My thoughts and experience over these 20+ years don't provide direct answers to many of the considerations under discussion, but I hope they support the discussion myself and so many other thoughtful minds offer in these public comments and in the follow-on discussions that will be held at many levels leading to keeping the best of what has been learned and practiced over the decades of use and change, with yet improved new ideas coming out of this review process. Thank you for this opportunity to reflect and share my experience and thoughts on a complex process that saves so many lives, my own included! As a long-term transplant survivor and spouse to a 'donor mom', I offer a unique perspective of being both recipient and donor family with decades of direct UNOS/OPTN engagement for which I am so thankful.
Paul Morrissey | 09/03/2021
As a previous Regional Councilor and member of the Board of Directors, I would like to comment on the OPTN Regional Review Project. I'll comment in generalizations only or specifics as to UNOS Region 1 (my Region). In UNOS Region 1 we have a long history of collaboration between 14 transplant centers and two DSA. The states share common geography, similar populations, similar politics, and similar goals. This familiarity enables cooperation and common purpose and usually we reach common ground in areas of organ allocation and policy. I support maintaining this entity as a representative body to UNOS Committees and Board functions. The heart, lung and liver broader sharing areas and the kidney 250 nM circles are defined to optimize patient outcomes and equity. While important, these goals are distinct from the cooperation needed to develop policy and I would not support using patient-centered geographic entities to supplant UNOS Regions and UNOS Region 1 specifically. This will not limit sharing of information – that can happen at the committee level, but it will limit confusion and controversy in generating areas for discussion prior to Committee work. UNOS Region 1 offers a broad base of programs and interests representing all organs, varied size programs, and academic settings. We have a strong history of involvement at all levels of OPTN/UNOS. I suggest keeping Region 1 intact as a designated representative area at the OPTN and avoiding expansion to the large metropolitan areas in our geographic south.
Tim Taber MD, FACP | 09/03/2021
First of all, I believe that it is important to retain some degree of geographical determination of regions. My experience with Region 10 was that it provided a forum to discuss regional issues - especially with organ allocation - off-line but in-person that would be lost with the loss of a regional meeting. Expanding the size of the regions makes attendance somewhat more difficult but would be preferable to losing regional meetings entirely. How these regions would look, I believe, is less important again than retaining geographical regions. One of the complaints of regional make-up I have heard in the past has been the discrepancy of (primarily) numbers of transplant centers included in each region. If one felt the need to change the current regional make-up, I would focus on trying to more equitably divide regions by numbers of participating centers. This would tend to increase the number of current regions and thus avoid the concern of travel to a larger region's meeting. If the number of regions increased significantly, board membership eligibility would have to be re-evaluated as, is the current practice, automatically putting each region's councillor on the board would tend to decrease the number of available board positions for specific interest groups (patients, OPO's, etc). I feel it is important that we keep the current number of board positions that are currently allocated to these interest groups.
OPTN Kidney Transplantation Committee | 09/02/2021
The Kidney Transplantation Committee appreciates the opportunity to comment on the OPTN Regional Review project. Committee members feel any new structure should still include consideration for inherent geographic differences and varied opinions between different regions/areas of the country, especially as OPO policies and practices vary. A committee member commented regions vary by size and population. Additionally, different regions vary in the types of transplant programs available, transplants offered, whether there are MOT programs, the volume of transplants performed, the patient population, and number of candidates on the waiting list. Members felt these were important points of consideration to be evaluated as part of the project. Additionally, a committee member commented in-person regional meetings are very beneficial as they offer a diversity in thought and multi-disciplinary opinions, and would want them to continue. Also, the member said clarity is needed on what a regional sentiment vote means and stressed the importance of having adequate regional representation at the Board level. A committee member expressed concern for potentially creating more silos within the transplant community if representation on committees and the Board are reduced and questioned how decreased representation would accomplish the goal of increased collaboration. Another committee member encouraged more engagement with patient organizations and patient groups to solicit the patient perspective to incorporate into the OPTN's work. The member further expressed that patients are very capable of participating in the OPTN policy process but information on how they can participate is not broadly shared.
Anonymous | 08/30/2021
Region 5 supports the OPTN Regional Review Project and provided the following notable comments and suggestions. A member cautioned that some of the proposed changes could produce silos of common interest. Further, grouping by the number of centers doesn't make sense; rather, the member suggested grouping by equal numbers of people and potential people. This member suggested there should be four to five regions rather than eleven regions. A member suggested that it would be nice to have an option that retains current boundaries just for measuring general sentiment. Further, Model 1 is the least desirable option since there are already ample communities of common interest. A member suggested increasing the number of center interactions for organ offer and placement to achieve optimal efficiency. A member requested more information on the size of regions, specifically, patient size. A member expressed concern over the appointment process and believes that can be addressed as part of the regional review project. Many members support a review of the regional structure. A member strongly supports an update of the regional organization structure but wants to see some continuity with the current structure. The member suggests to update regional structure to better balance patient populations, number of centers, and center/OPOs that routinely work together.
Anonymous | 08/27/2021
Many attendees had feedback for the committee and provided the following comments: There are many changes happening right now and changing the regions may not be needed. Changes would affect hospital agreements with OPOs, and relationships between hospitals and OPOs. OPTN committees already function to provide interest specific communities. If some are not represented, maybe we need more committees or subcommittees. I believe patients should be better represented at regional meetings, and would support the idea of creating regional patient committees, perhaps led by the regional PAC rep. Several attendees supported leaving the regional system as it currently exists. They commented that the system is working well and there should not be change just for the sake of change. Transplant Centers and OPOs share common issues and even though allocation is broader, the local support between center and OPOs should be maintained. The model of common interests makes little sense to me and re-drawing lines based on population has little effect now that allocation no longer even uses regional boundaries. If you want the OPTN members to have the belief that our voices are heard, we need to function more like a representative system where regional representatives cast a vote representing his/her region then OPTN adapt policy based on the votes of the regions. There remains value in geographic representation and collaboration. There are regional differences in patient populations, shared challenges of logistics and travel, etc. Simultaneously, the diversity of interests within a region brings diversity of perspective to discussions of common importance. A system based only common interest risks isolating groups with different interests in silos, fostering competition rather than collaboration. As many centers will have multiple programs with different interests, it also presents logistical challenges to participation and representation.
OPTN VCA Transplantation Committee | 08/20/2021
The VCA Transplantation Committee appreciates the opportunity to comment on the OPTN Regional Review project. A member noted that the OPTN Board of Directors (BOD) is quite large and expressed support for restructuring the BOD. Another member expressed concern that some of the ideas developed by EY, particularly organizing around communities of common interest, might actually result in more silos among OPTN members. The member felt that multidisciplinary forums enrich discussions around OPTN policy. However, since some people do not always feel empowered to voice their opinions in the current OPTN structure, there may be opportunities for improvement in this area.
Kidney Assist | 08/11/2021
I beg of you to initiate a program similar to the NKR where patient's family members (that are incompatible blood matches) or friends can secure a voucher for a kidney transplant (or probably the way you'd administer it would be by placing them at the top priority to receive a transplant) by donating on their behalf to the next person which they match with on UNOS's waiting list. Everyone would gain. The next person on the UNOS list would get a living kidney instead of a more inferior cadaver kidney and the living donor will help his beneficiary family member or friend be transplanted in a more prompt fashion (offsetting the lack of compatibility issue)