Region 9 Overview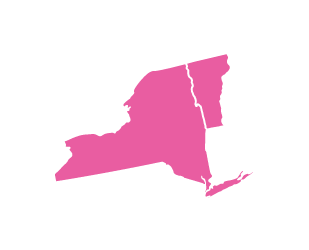 Regional Councillor:
Leona Kim-Schluger, M.D.
Mount Sinai Medical Center
Region 9 Meetings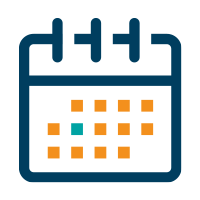 March 18, 2020
8am - 3pm
The New York Academy of Medicine
1216 5th Avenue
New York, NY 10029
Register

Meetings are held twice each year during the spring and fall public comment periods. They include regional updates and presentations of policy proposals. Here's what to expect.
Participate in public comment.
Presentations:
Upcoming regional meeting presentations will be posted here.
Webinars
Public comment proposal presentations and committee updates

Archives

Region 9 Profile
Donors versus Organs Donated in 2019

| Programs | Donors | Organs |
| --- | --- | --- |
| All Donors | 1,243 | 2,394 |
| Kidney | 1,109 | 1,565 |
| Liver | 445 | 445 |
| Heart | 135 | 135 |
| Pancreas | 79 | 79 |
| Lung | 92 | 170 |
| Intestine | 0 | 0 |
Based on OPTN data as of 1/20/2020
Organ registrations on waitlist as of 1/20/2020

| Programs | Counts |
| --- | --- |
| All Organs | 10,104 |
| Kidney | 8,138 |
| Liver | 1,162 |
| Pancreas | 167 |
| Kidney / Pancreas | 153 |
| Heart | 337 |
| Lung | 135 |
| Heart / Lung | 1 |
| Intestine | 8 |
| Head & Neck: Craniofacial | 2 |
| Bilateral Limb, Face | 1 |
Based on OPTN data as of 1/20/2020
Transplants in 2019

| Programs | Counts |
| --- | --- |
| All Organs | 2,701 |
| Kidney | 1,684 |
| Liver | 498 |
| Pancreas | 11 |
| Kidney / Pancreas | 73 |
| Heart | 255 |
| Lung | 163 |
| Heart / Lung | 7 |
| Intestine | 10 |
Based on OPTN data as of 1/20/2020
Members

| Programs | Counts |
| --- | --- |
| All Members | 33 |
| OPOs | 4 |
| Transplant Centers | 16 |
| Histo Labs | 10 |
| Voluntary Health Orgs | 3 |
Based on OPTN data as of 1/20/2020