Region 8 Overview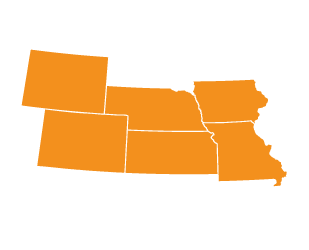 States include:
Colorado
Iowa
Kansas
Missouri
Nebraska
Wyoming
Regional Councillor:
Clifford D. Miles, MD, MS
The Nebraska Medical Center
Region 8 Meetings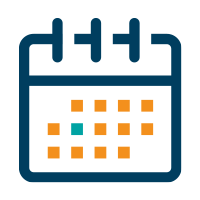 Tuesday, September 14, 2021 - Virtual
Updated Aug 11, 2021: The health and safety of our meeting attendees is our top priority. Due to current COVID-19 conditions in Region 8, the decision has been made to hold the summer 2021 regional meeting virtually.
Meetings are held twice each year during the winter and summer public comment periods. They include regional updates and presentations of policy proposals. Here's what to expect. Participate in public comment.
Region 8 Profile
Donors versus Organs Donated in 2020

| Programs | Donors | Organs |
| --- | --- | --- |
| All Donors | 1,312 | 3,661 |
| Kidney | 1,231 | 2,169 |
| Liver | 722 | 722 |
| Heart | 285 | 285 |
| Pancreas | 99 | 99 |
| Lung | 193 | 375 |
| Intestine | 11 | 11 |
Based on OPTN data as of 10/14/2021
Organ registrations on waitlist as of 10/14/2021

| Programs | Counts |
| --- | --- |
| All Organs | 4,792 |
| Kidney | 3,843 |
| Liver | 575 |
| Pancreas | 45 |
| Kidney / Pancreas | 79 |
| Heart | 190 |
| Lung | 42 |
| Intestine | 18 |
Based on OPTN data as of 10/14/2021
Transplants in 2020

| Programs | Counts |
| --- | --- |
| All Organs | 2,495 |
| Kidney | 1,530 |
| Liver | 525 |
| Pancreas | 9 |
| Kidney / Pancreas | 36 |
| Heart | 245 |
| Lung | 137 |
| Heart / Lung | 2 |
| Intestine | 11 |
Based on OPTN data as of 10/14/2021
Members

| Programs | Counts |
| --- | --- |
| All Members | 32 |
| OPOs | 5 |
| Transplant Centers | 18 |
| Histo Labs | 9 |
Based on OPTN data as of 10/14/2021