Region 1 Overview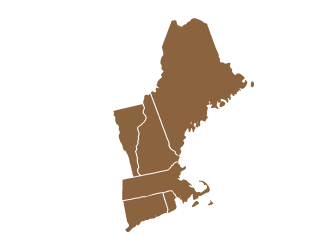 States include:
Connecticut
Eastern Vermont
Maine
Massachusetts
New Hampshire
Rhode Island
Regional Councillor:
Alexandra Glazier, JD, MPH
New England Donor Services
Region 1 Meetings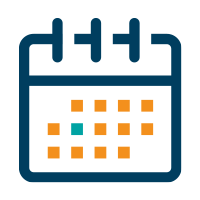 Sept. 15, 2020 - Worcester, MA
(location and registration link coming soon)
Meetings are held twice each year during the winter and summer public comment periods. They include regional updates and presentations of policy proposals. Here's what to expect.
Participate in public comment.
Presentations:
Upcoming regional meeting presentations will be posted here.
Webinars
Archives

Region 1 Profile
Donors versus Organs Donated in 2019

| Programs | Donors | Organs |
| --- | --- | --- |
| All Donors | 775 | 1,794 |
| Kidney | 727 | 1,125 |
| Liver | 328 | 328 |
| Heart | 160 | 160 |
| Pancreas | 26 | 26 |
| Lung | 80 | 148 |
| Intestine | 7 | 7 |
Based on OPTN data as of 5/31/2020
Organ registrations on waitlist as of 5/31/2020

| Programs | Counts |
| --- | --- |
| All Organs | 6,154 |
| Kidney | 4,698 |
| Liver | 1,076 |
| Pancreas | 43 |
| Kidney / Pancreas | 64 |
| Heart | 210 |
| Lung | 56 |
| Heart / Lung | 3 |
| Intestine | 2 |
| Head & Neck: Craniofacial | 1 |
| Face, Scalp | 1 |
Based on OPTN data as of 5/31/2020
Transplants in 2019

| Programs | Counts |
| --- | --- |
| All Organs | 1,526 |
| Kidney | 910 |
| Liver | 331 |
| Pancreas | 4 |
| Kidney / Pancreas | 7 |
| Heart | 190 |
| Lung | 80 |
| Heart / Lung | 3 |
| Head & Neck: Craniofacial | 1 |
Based on OPTN data as of 5/31/2020
Members

| Programs | Counts |
| --- | --- |
| All Members | 24 |
| OPOs | 2 |
| Transplant Centers | 14 |
| Histo Labs | 8 |
Based on OPTN data as of 5/31/2020