Minority Affairs Committee
The Minority Affairs Committee (MAC) identifies and considers aspects of organ procurement, allocation, and transplantation with the potential to impact minority and vulnerable populations in particular. In addition, the Committee provides input and recommendations regarding ongoing efforts of other OPTN Committees and the Board of Directors to ensure that issues and special needs of minority and vulnerable populations are considered and addressed.
Waiting time adjustments approved for kidney candidates affected by race-based eGFR calculations.
Programs required to submit modification forms by Jan. 3, 2024.
Learn about the Board action
Featured report
Six-month monitoring report: Race-neutral eGFR calculations (PDF 5/15/2023)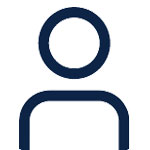 Chair
Dr. Alejandro Diez
Ohio State University Medical Center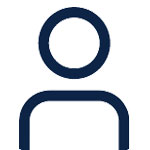 Vice Chair
Dr. Oscar K Serrano
Hartford Hospital
Liaison
Kelley Poff
UNOS Employee
| Members | Organization | Position | End Term Date |
| --- | --- | --- | --- |
| Ayana S Andrews-Joseph | General Public Region 11 | Region 11 Representative | 6/30/2024 |
| Mr. Steve Averhart | New England Organ Bank | Region 1 Representative | 6/30/2025 |
| John Bayton | General Public Region 2 | Region 2 Representative | 6/30/2026 |
| Dr. Niviann M Blondet | Seattle Children's Hospital | Region 6 Representative | 6/30/2025 |
| Lauren Darensbourg | Division of Transplantation, HHS | Ex Officio (non voting) | 6/30/2025 |
| Sandy Edwards | General Public Region 4 | Region 4 Representative | 6/30/2026 |
| Dr. Obi Ekwenna | University of Toledo Medical Center | Region 10 Representative | 6/30/2026 |
| Dr. Nwamaka D Eneanya | General Public Region 2 | At Large | 6/30/2024 |
| Christiana Gjelaj | Montefiore Medical Center | Region 9 Representative | 6/30/2024 |
| Shelley Grant | Division of Transplantation, HHS | Ex Officio (non voting) | 6/30/2024 |
| Tatia P. Jackson, PhD | General Public Region 3 | Region 3 Representative | 6/30/2025 |
| Ms. Valinda L Jones | General Public Region 4 | Visiting Board Member | 6/30/2024 |
| Dr. Adrian C Lawrence | UT Southwestern Medical Center/William P. Clements Jr. University Hospital | At Large | 6/30/2026 |
| Dr. Paulo N Martins | UMass Memorial Medical Center | Ex Officio | 6/30/2024 |
| Jason L Narverud | LifeSource Upper Midwest Organ Procurement Organization | Region 7 Representative | 6/30/2024 |
| Dr. Anthony L Panos | University of Iowa Hospitals and Clinics Transplant Programs | Region 8 Representative | 6/30/2025 |
| Dr. April Stempien-Otero | University of Washington Medical Center | At Large | 6/30/2025 |
| Dr. Marcus A Urey | University of California San Diego Medical Center | Region 5 Representative | 6/30/2025 |
| Ms. Catherine E Vascik | AdventHealth Orlando | At Large | 6/30/2026 |