Kidney Transplantation Committee
The Kidney Transplantation Committee is charged with considering medical, scientific, and ethical aspects related to kidney organ procurement, distribution, and allocation. The Committee considers both the broad implications and the specific member situations relating to kidney issues and policies. The goal of the Committee's work is to develop evidence-based policies aimed at reducing the burden of renal disease in transplant patients (candidates and recipients), increasing kidney utilization, improving access to kidney transplantation as appropriate, and improving the health outcomes of kidney transplant recipients.
Waiting time adjustments approved for kidney candidates affected by race-based eGFR calculations.
Programs required to submit modification forms by Jan. 3, 2024.
Learn about the Board action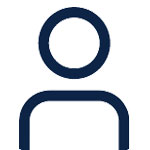 Chair
Dr. Martha Pavlakis
Beth Israel Deaconess Medical Center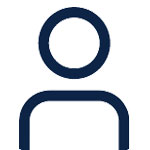 Vice Chair
Dr. Jim Kim
Keck Hospital of USC
Liaison
Lindsay V Larkin
UNOS Employee
Liaison
Kayla Temple
UNOS Employee
| Members | Organization | Position | End Term Date |
| --- | --- | --- | --- |
| Kristen M Adams | LifeSource Upper Midwest Organ Procurement Organization | Region 7 Representative | 6/30/2023 |
| Dr. Sanjeev K Akkina | Loyola University Medical Center | At Large | 6/30/2024 |
| Dr. P. Stephen Almond | Driscoll Children's Hospital | Region 4 Representative | 6/30/2024 |
| Dr. Arpita Basu | Emory University Hospital | Region 3 Representative | 6/30/2023 |
| Dr. James S Bowman | Division of Transplantation, HHS | Ex Officio (non voting) | 6/30/2025 |
| Ms. Marian B Charlton | Hackensack University Medical Center | At Large | 6/30/2024 |
| Ms. Marilee Clites | Research Medical Center | At Large | 6/30/2023 |
| Dr. Beatrice Concepcion | University of Chicago Medical Center | At Large | 6/30/2023 |
| Dr. Jesse L Cox | Molecular Diagnostics Laboratory at The Nebraska Medical Center | Region 8 Representative | 6/30/2025 |
| Patrick O Gee | General Public Region 2 | At Large | 6/30/2025 |
| Dr. Elliot I Grodstein | North Shore University Hospital/Northwell Health | Region 9 Representative | 6/30/2023 |
| Ms. Tania A Houle | Legacy of Hope | At Large | 6/30/2025 |
| Dr. Caroline C Jadlowiec | Mayo Clinic Hospital Arizona | Region 5 Representative | 6/30/2024 |
| Dr. Peter N Lalli | Immunology Laboratory at Carolinas Medical Center | Region 11 Representative | 6/30/2023 |
| Dr. Marilyn E Levi | Division of Transplantation, HHS | Ex Officio (non voting) | 6/30/2025 |
| Ms. Precious McCowan | General Public Region 4 | At Large | 6/30/2023 |
| Dr. Jason A Rolls | Christiana Care Health Services | Region 2 Representative | 6/30/2025 |
| Dr. Chandrasekar Santhanakrishnan | Swedish Medical Center | Region 6 Representative | 6/30/2025 |
| Dr. Oscar K Serrano | Hartford Hospital | Region 1 Representative | 6/30/2023 |
| Dr. Asif A Sharfuddin | Indiana University Health | Region 10 Representative | 6/30/2023 |
| Dr. Nidyanandh Vadivel | Swedish Medical Center | At Large | 6/30/2024 |