What your organization can expect
Only OPTN member organizations may participate in OPTN collaborative improvement projects.
Each collaborative improvement project will have project guidelines tailored to specific goals and initiatives.
When you register your organization for an OPTN collaborative improvement project, you are committing to the project guidelines.
Reviewing each project's project guidelines will provide more information about what to expect in terms of estimated staff time and targets for deliverables.
Every registration will require signing a participation agreement, which is a legal document.
The registration initiator will receive the participation agreement e-signature document via email.
Although the scope of each project will vary, every collaborative project will require identifying a Project Lead and a Project Sponsor at the beginning of the registration process.
The Project Lead will be responsible for team formation, project planning and project operations. They will communicate any deliverables to collaborative improvement staff. There will be only one Project Lead for each collaborative. A Project Lead should be a Primary Program Administrator or Quality Lead, or hold a similar position.
The Project Sponsor will support the Project Lead and the collaborative improvement team in setting goals, fostering buy-in, making decisions and assisting with resource allocation. There will be only one Project Sponsor for each collaborative. A Project Sponsor should be a medical or surgical director, or other key member of a leadership team.
Who can participate
The following types of OPTN members are eligible to participate in OPTN collaborative projects:
Organ procurement organizations
Transplant hospital programs
Transplant histocompatibility laboratories
---
How do OPTN Collaborative Improvement projects help members increase transplants?
---
Current projects
COVID-focused interactive collaborative project
In April 2020, the OPTN launched an interactive forum for OPTN members to engage on topics specific to donation and transplant during COVID-19. The OPTN COVID Collaborative operated on a secure online communication platform and allowed donation and transplant professionals to collaboratively discuss, organize, catalog and archive the learnings and insights developed during the 2020 pandemic.
The site:
Offered discussion forums, facilitated by collaborative improvement specialists
Housed and organized the member-driven information that resulted from this collaboration
Was to be available for the duration of COVID-19, or until the decision is made to close the project
Deployed national and regional webinars to support the sharing of effective practices that emerge from site discussions
Effective July 10, 2020, the COVID Collaborative site was inactivated, with the understanding that it will be reactivated in future phases of COVID-19, as needed.
Pediatric Liver Collaborative
The aim of the Pediatric Liver Collaborative is to help programs address three main areas that have been identified as opportunities for improvement: pre-transplant management, split-liver transplantation and living donor transplantation.
Registration is now closed.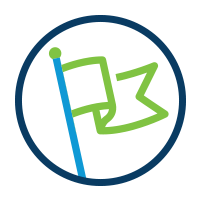 "We would absolutely participate in another transplant collaborative—being able to have that energy to get the entire team on board and look at your process to figure out ways to improve was just incredible."
Christy Baune, RN, BSN
Transplant Coordinator
University of Minnesota Hospitals